Welcome to our blog!
The latest buzz from our apiaries.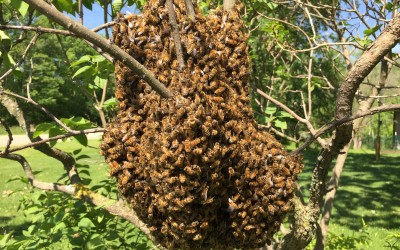 Here in the West Michigan area where we live, honey bee swarming season begins in May and runs well into June.   Residents are often startled to find a large cluster of bees (can be as small as a softball or larger than a basketball!) hanging on a shrub or tree in...